Regular price
Sale price
$40.00 USD
Unit price
per
Sale
Sold out
Beard straightenerProduct Category: Hair Straightener
Applicable hair: wet and dry
Material of heat conductor: Tourmaline ceramic
Heat conductor diameter: 15mm or less
Temperature control adjustment: 10 steps
Plug: American / European
Voltage: 110V-220V

Function introduction:
1. Plug in the power FND to display "OFF" and it is in the standby state (no heat)
2. Gear display: Fahrenheit 250 265 285 300 320 340 355 375 390 410 430 450
   Celsius 120 130 140 150 160 170 180 190 200 210 220 230
3. Press and hold the key for 2 seconds, the machine starts, the FND display gear is 355 degrees Fahrenheit (180 ᄚ C), the FND display gear starts to flash, and the machine starts to heat up. After flashing three times, stop flashing, FND displays real-time temperature value until the temperature reaches the selected gear.
4. Use the "+" and "-" buttons to select different gears.
5. Press and hold the key for 2 seconds, turn off the machine, and the machine is in standby state (FND displays "OFF")
6. If the button 4S is not operated, it will be automatically locked, and the button will be invalid. At this time, when the button is operated, the word "LOC" will be displayed instantly. Release the button to display the selected gear.
7. Press the "On / Off Key" twice within 1 second to unlock.
8. This machine has a memory function: without unplugging the power plug (standby state), turn on the heating again to display the gear position when the machine was turned off and stopped heating last time. If you unplug the power plug and plug it in again, the memory function will be invalid.
9. Press the "+" and "-" buttons at the same time. The FND display can switch between Fahrenheit and Celsius display.
10, 30 minutes after the start of heating, it will automatically shut down, and it is in standby state. "OFF" is displayed.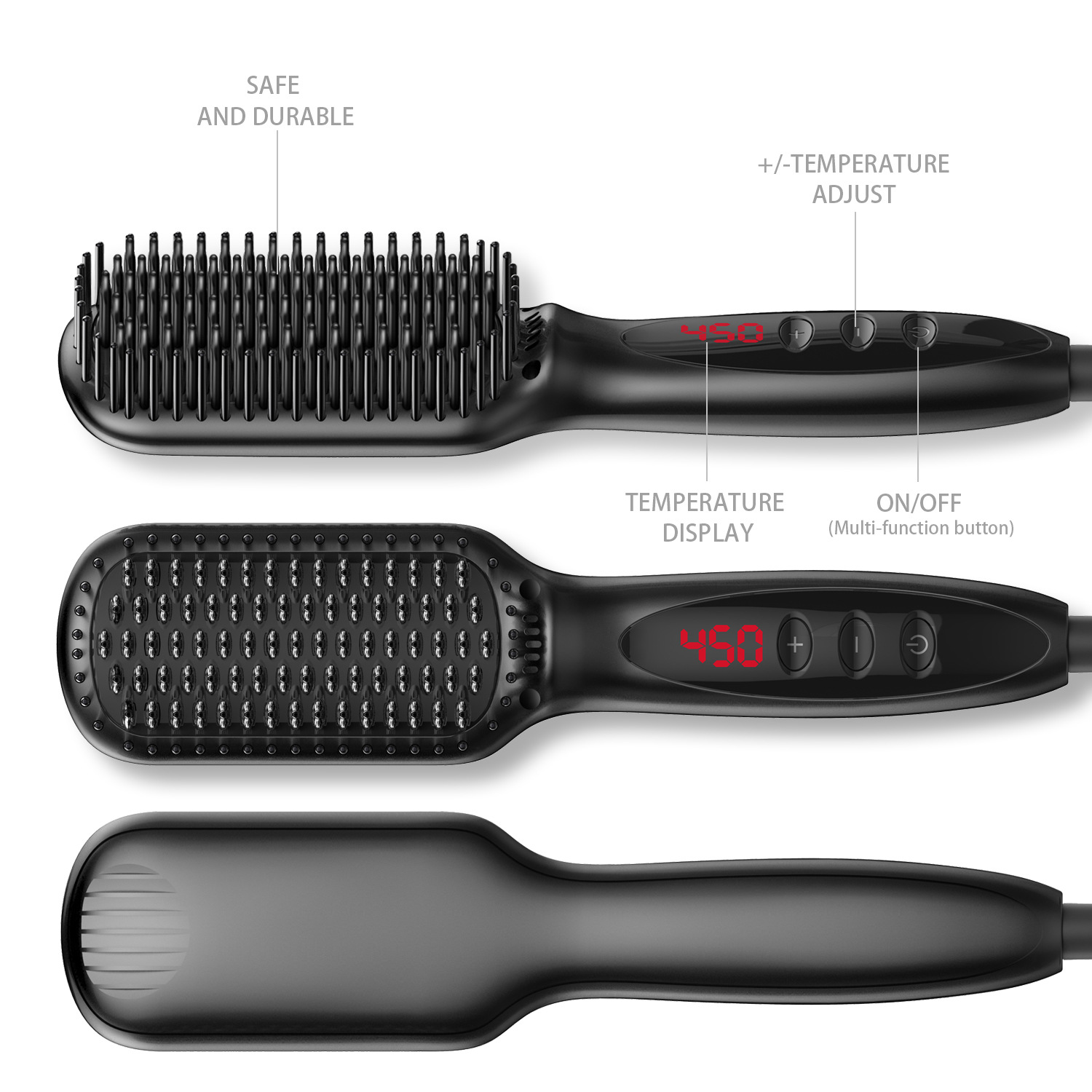 Share
View full details